Nothing says fall to me like apples and changing leaves. I love the cooler weather and all the seasons that PA has to offer. (yes we may be the only state to do the whole abbreviation reference thing) Don't get me wrong, I love pumpkin too, but I feel like apple is so overlooked and I'm a sucker for the underdog.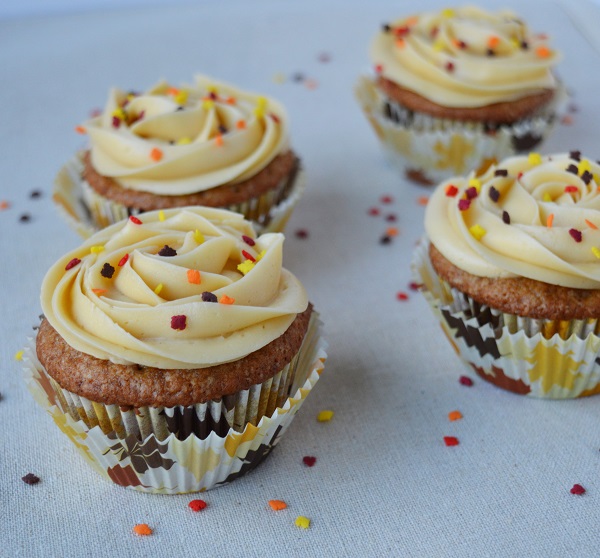 Apple has been a favorite of mine ever since I was little. Almost every fall my parents would have an abundant harvest from the trees in their yard. We would make apple sauce, apple pie, apple cake, apple butter, apple pancakes, and so on. Basically if it had apple in it we made it and I loved it.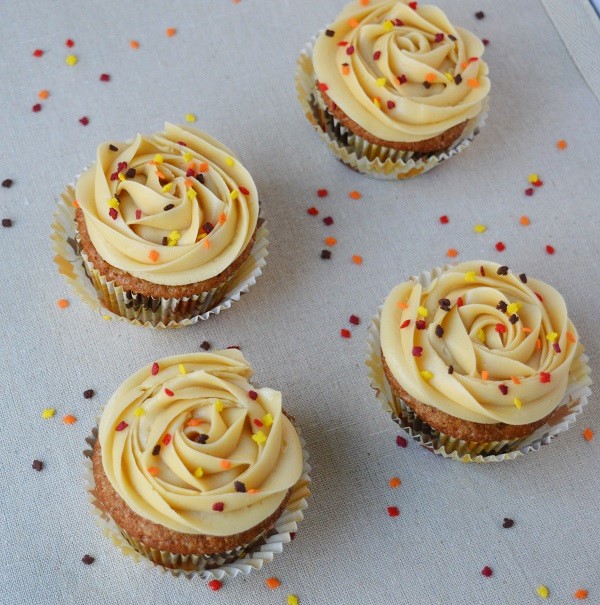 This recipe is a twist on the classic apple cake my mom always made.
---
Ingredients
Cake
1.5 cups all purpose flour
1 tsp baking powder
1/2 tsp baking soda
1/4 tsp salt
1 tsp cinnamon
1/2 tsp ginger
1/4 tsp nutmeg
1/2 cup white sugar
1/2 cup brown sugar
5 tbsp melted butter
2 eggs
1/4 cup plus 2 tbsp unsweetened applesauce
3/4 cup small diced apple
Frosting
1.5 sticks butter (.75 cups)
1.5 cup powdered sugar
1/4 cup caramel sauce (homemade or store bought)

Preheat oven to 350 degrees.

Combine the first 7 ingredients in a medium sized mixing bowl.

In

the bowl of a stand mixer, or other large mixing bowl, add oil and sugars and mix on medium until well combined.

Add eggs one at a time waiting after each until mixed well.

Slowly add in about 1/2 of the dry ingredients. Mix on low until just combined. Add applesauce and then rest of flour mix, again just until combined. Scrape down sides of bowl as needed to ensure all ingredients are combined.

Fold apples into batter.

Divide batter into ~12 cupcakes liners. I find it helpful to use a 3tbsp cookie scoop to evenly portion batter for cupcakes. If you do not have one, feel free to lade in in about 2/3 full.

Bake for 17-20 minutes until down. For cupcakes I like to gently press on the dome, if it pops back up they are done.

Let cupcakes cool on cooling rack before frosting.

While cupcakes are cooling place butter in bowl of mixer. Beat until creamy.

Add powdered sugar slowly while mixing on low followed by caramel sauce.

Frost cupcakes. I prefer to use a decorating bag and tip, one of my favorite easy to find tips is the 2D by Wilton. You can alternatively place frosting and freezer safe resealable plastic bag, snip the corner and frost or spread the frosting on with a knife.
This recipe doubles well to make a 2-layer 8 inch cake or a 9×13 or 24 cupcakes.
I recommend a freezer bag as thinner plastic may result in bag splitting at seams while piping.
Cake recipe adapted from The Cake Blog.