Happy National Cookie Day! Also, welcome the month of December. I love making cookies; almost as much as cupcakes. One main reason why is that you can eat them warm right out of the oven; no need to let them cool and frost them. Making your time to indulge even longer.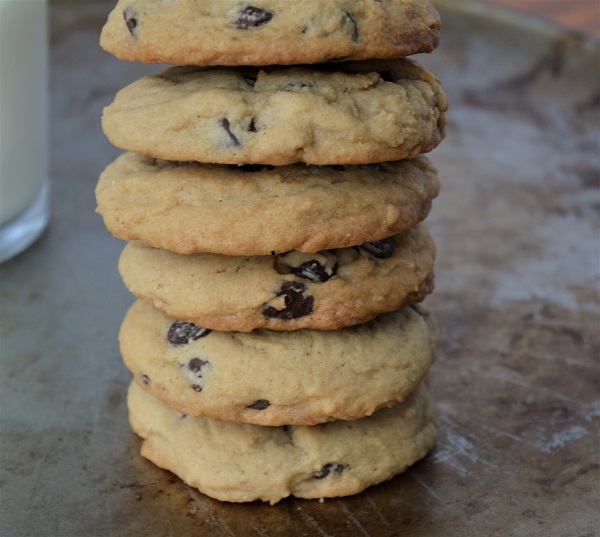 Most people are either soft cookie people or crunchy cookie people. I prefer soft and chewy, that fresh out of the oven kind. I learned the amount of brown sugar to white makes s difference; more white = crunchier cookie. It still took me awhile to find a recipe to keep them soft without a bunch of extra steps or using packaged ingredients, such as pudding (it does work though). These do require a little extra time to chill the dough so they don't spread as much, but it's worth it for the taste of real butter.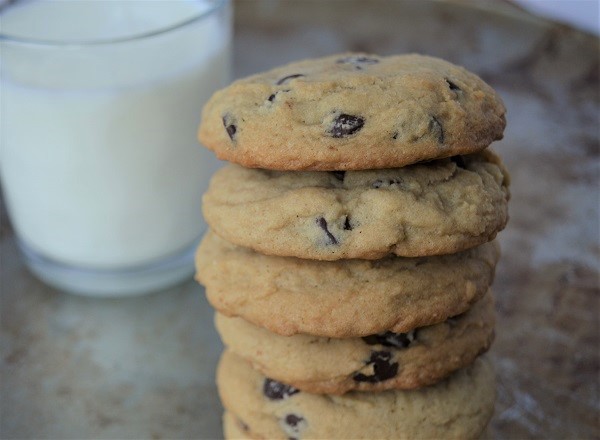 Bonus: They freeze well so go ahead and make a double batch and stock your freezer for Christmas!
Chocolate Chip Cookies
1/2 cup softened butter (1 stick)
1/2 cup brown sugar
1/3 cup white sugar
1 egg
2 tsp vanilla
1 1/2 cup flour
2 tsp cornstarch
1 tsp baking soda
1/4 tsp salt
3/4 -1 cup chocolate chips
Beat sugars and butter together in large mixing bowl until fluffy. Next add egg and vanilla and mix until combined.

Add in flour, cornstarch, baking soda and salt and mix until just combined.

Fold in chocolate chips. You can use a full cup if you really like chocolate chips, or the lesser amount if you want more cookie than chocolate.

Using a cookie scoop (mine is 3 tbsp) , scoop dough on cookie sheets. Place cookies in fridge for 15-20 minutes.

While cookies are chilling, preheat oven to 350 degrees.

Place chilled cookie sheet in oven and bake for 8-10 minutes, until just light brown on the edges. If you like a little crunchier of a cookie bake for another 2 minutes.

Remove from oven and allow to cool on cookie sheet for about 5 minutes before removing.

If you love the taste of the warm cookie, microwave cooled cookies for about 15 seconds for the same effect.
Recipe slightly adapted from Gimme Some Oven